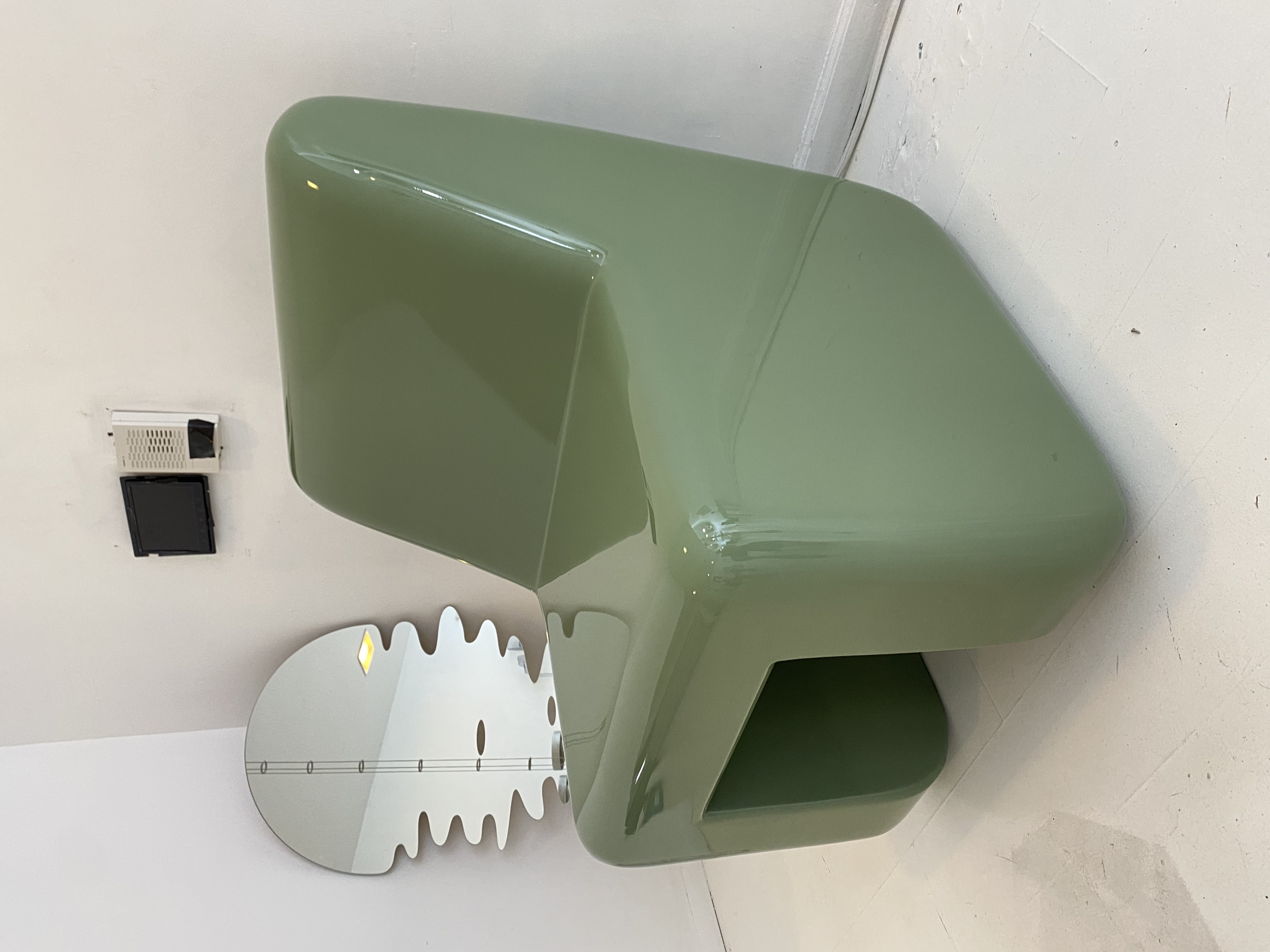 Franklin Arkadiyovich Ayzenberg
Arkady Chair,
2021
Chair
Plywood, foam, acrylic enamel
22 in x 38 in x 24 in
The Arkady Chair is named after both my father and his uncle. My father's uncle was murdered by nazis before his 18th birthday, and my father fled the USSR due to religious persecution before his 18th birthday. The Arkady Chair is an ode to both young men and their fantasies, dreams, and aspirations. The form and color were found through my ability to actualize my dreams, a privilege my father was handed upon entering the USA, but my great uncle was never granted.
Franklin Ayzenberg is a designer based in Brooklyn New York. His work explores alternative materials, fantasy, and post-modernism.
@frankayzenberg
@playground__studio