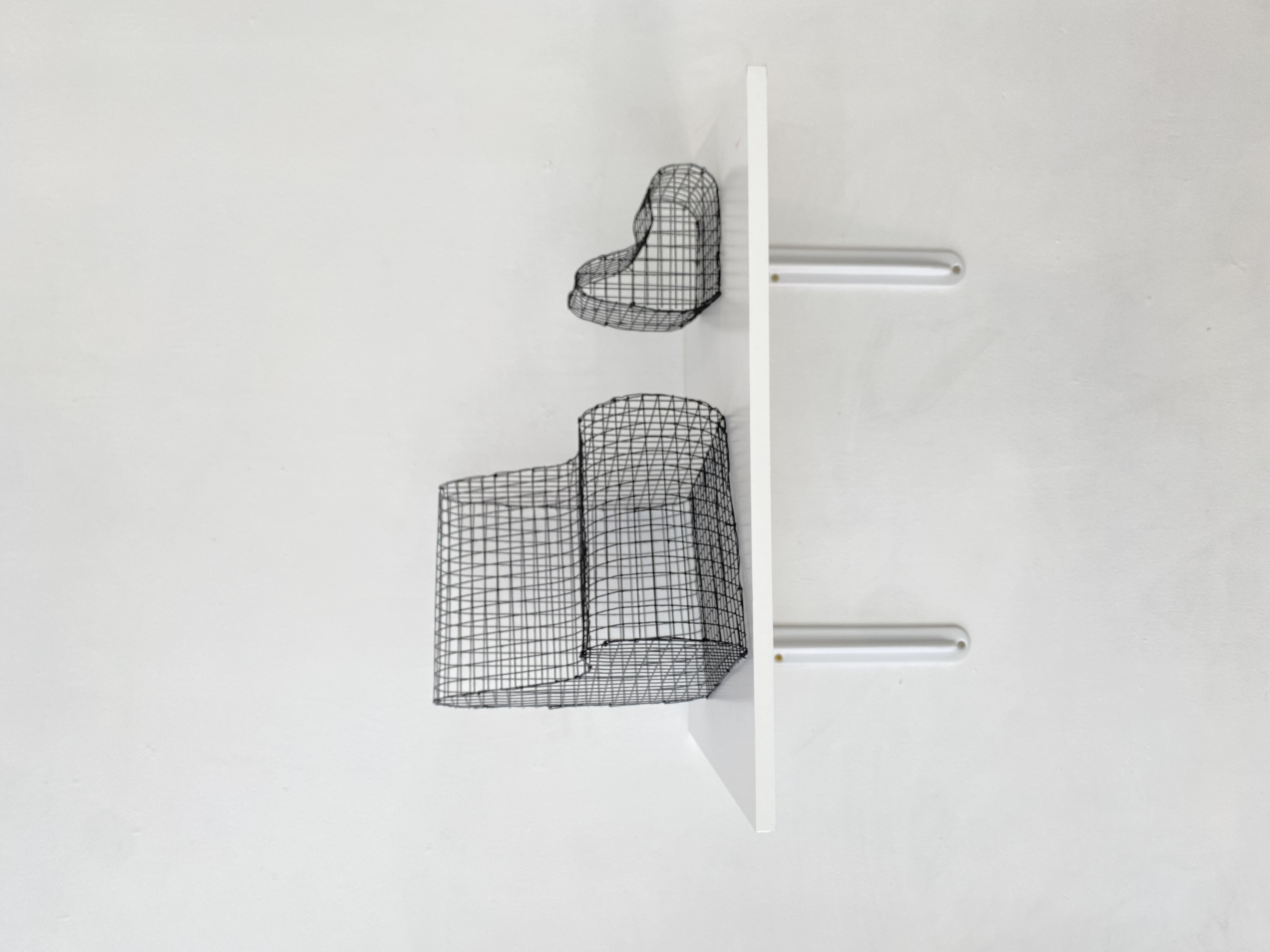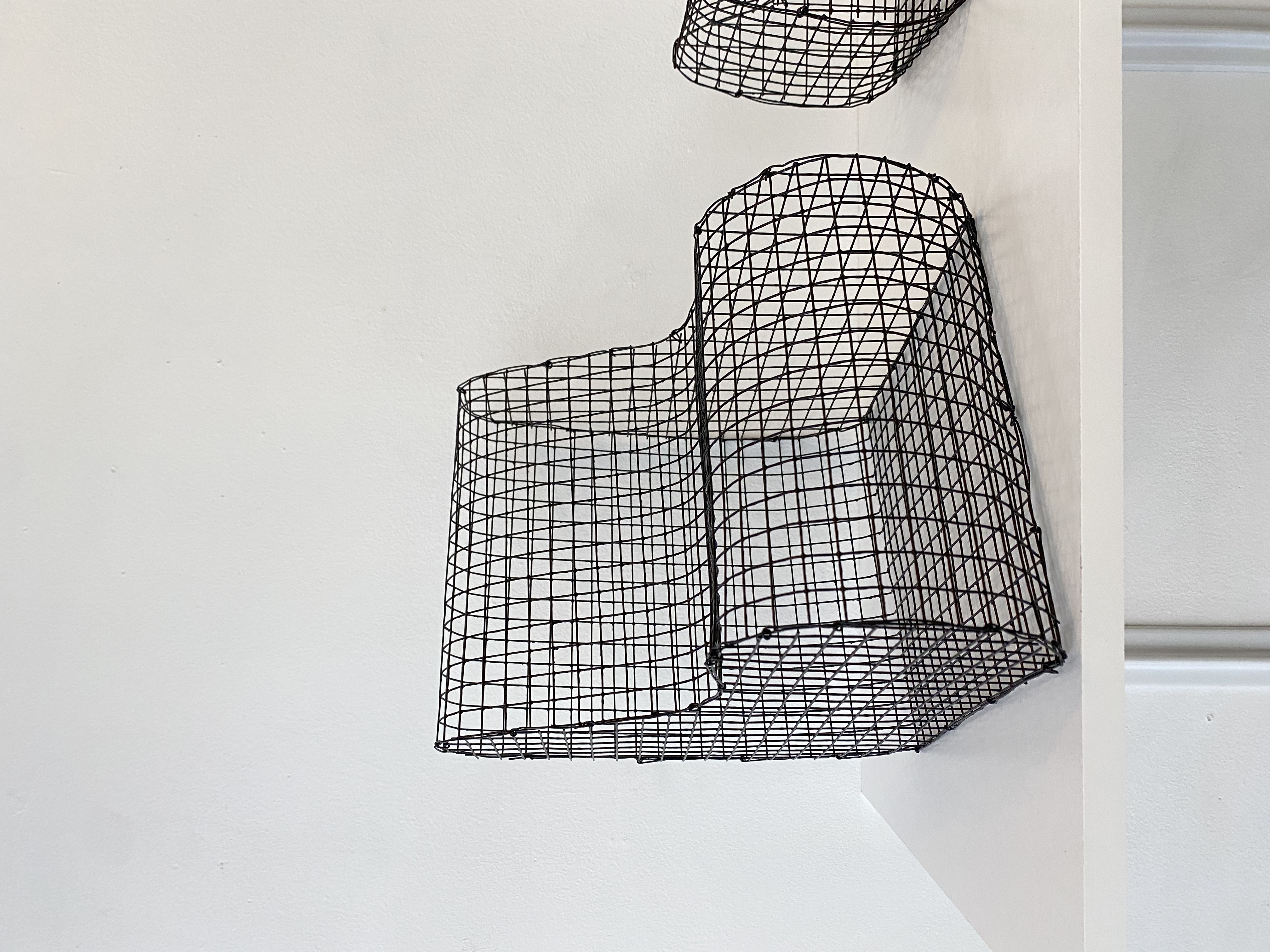 James Williams III
Shirley,
2021
Sculptures
Steel wire, powder coat finish.
5 in x 5 in x 4 in
10 1/4 in x 10 3/8 in x 8 in
This scaled exercise in sculpture derived from a notable silhouette found in the artist's studio furniture practice. The "Shirley" wire maquette employs form and negative space to demonstrate the juxtaposition between emotions orbiting familiarity and the lack of proximity felt throughout the pandemic as it relates to the American family dynamic.
James Williams III is a Virginia-born interdisciplinary artist based in Atlanta, Georgia. Williams' artistry has served as a form of self-therapy since his early childhood. His current work investigates topics neighboring self-discovery, trial, and growth. Although Williams experimented with sculpture prior to, he became particularly engaged with his practice in sculpture in 2016. In 2018 he began a self-taught studio furniture practice producing objects that aimed to soften the mood in the living space. Sculpture and studio furniture has allowed Williams to find and channel his voice through various mediums. Both disciplines have often informed each other in the process of defining his studio practice. Williams' work has received national and international acclaim over the last couple years.
@_rong_
rongpage.com