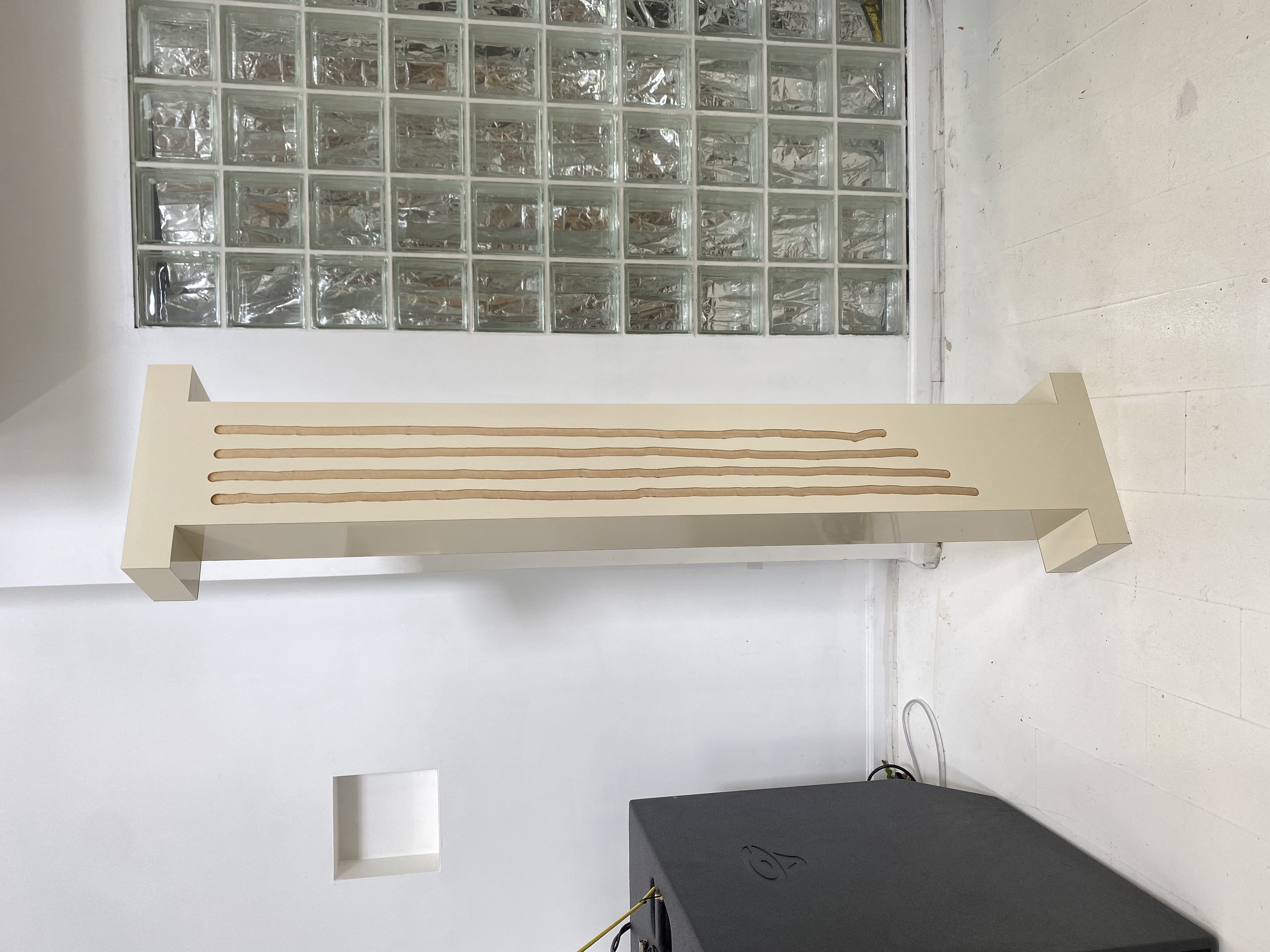 Katie Bell
I Drawing,
2019
Sculpture
Laminate, veneer, wood
75 in x 15.5 in x 8 in
'I (Drawing)' is part of an ongoing series of column sculptures. These pillar-like and human-scale forms are both and neither, resembling a free-standing column with the basic Doric capital. References to classical antiquity are complicated by contemporary materials such as commercial cabinet veneer and using woodworking tools as drawing utensils.
Katie Bell is an artist based in New York, NY. She makes physical, sculptural works that are based off of architecture and found objects. Using woodworking tools as a form of mark making and construction materials as a palette, she builds abstract environments. Bell has shown her work at a variety of venues, including the Brooklyn Academy of Music, Hallwalls Contemporary Arts Center, Smack Mellon, Locust Projects, and the deCordova Sculpture Park and Museum.
@katies_bell
katiebellstudio.com