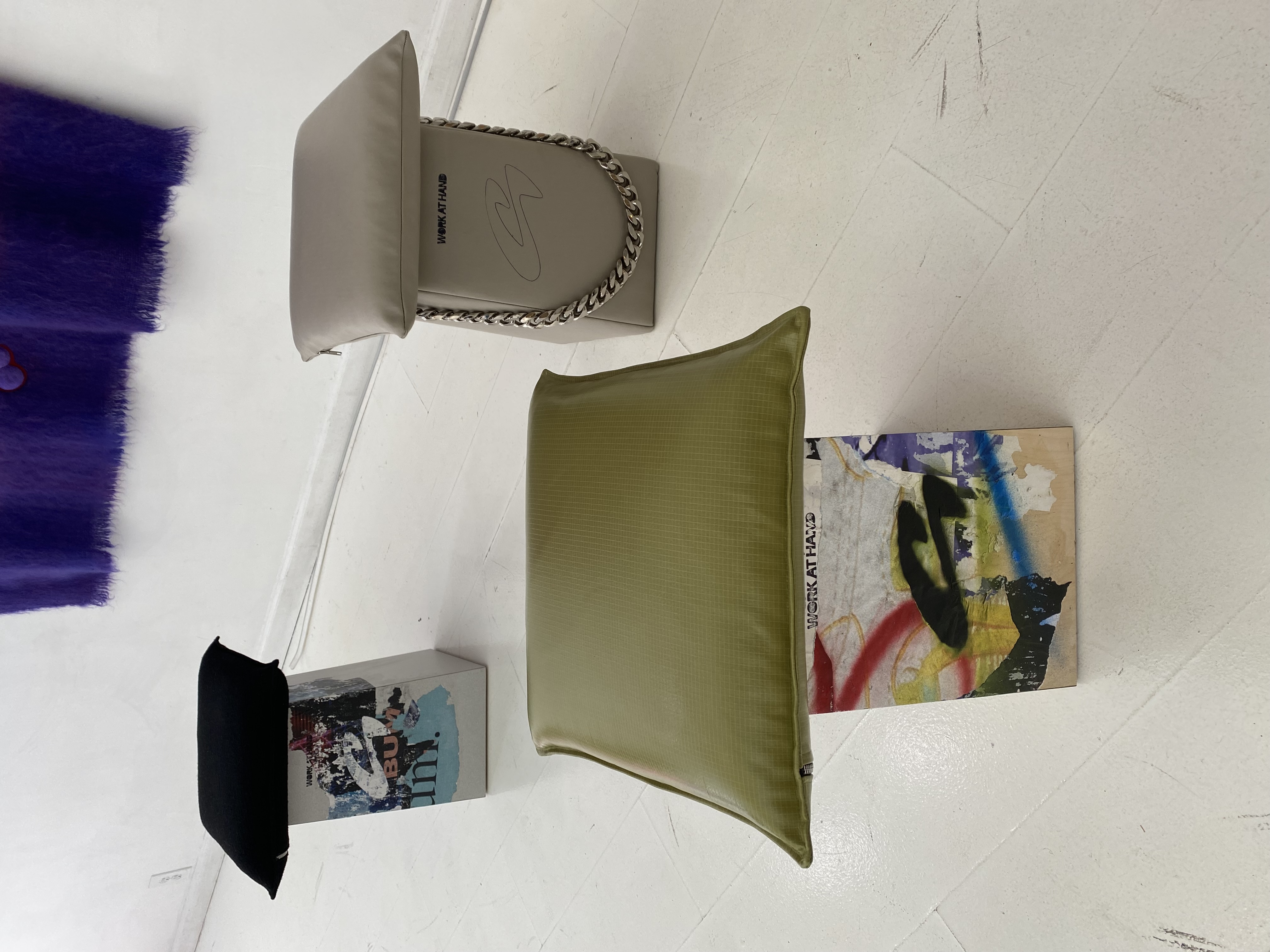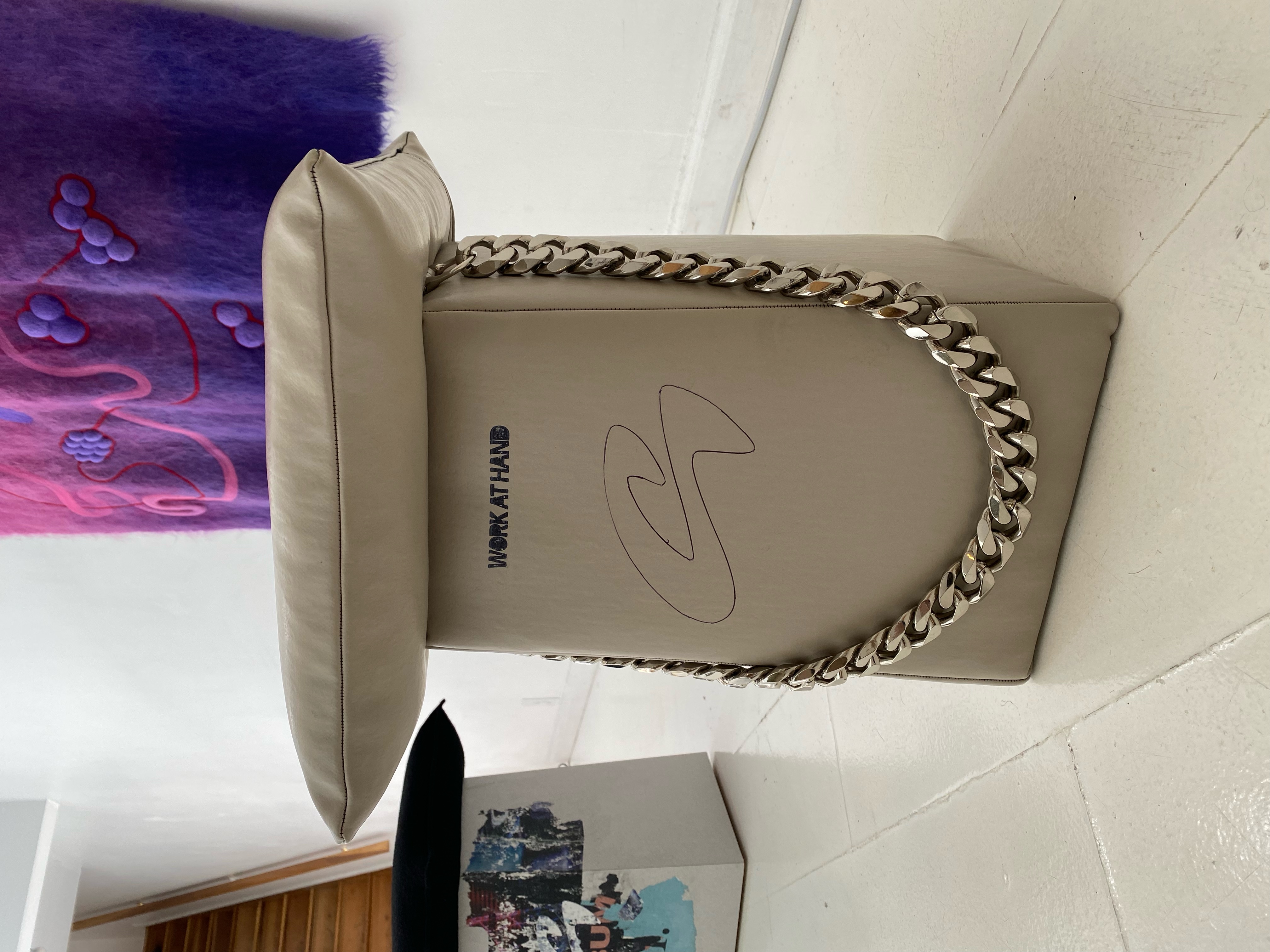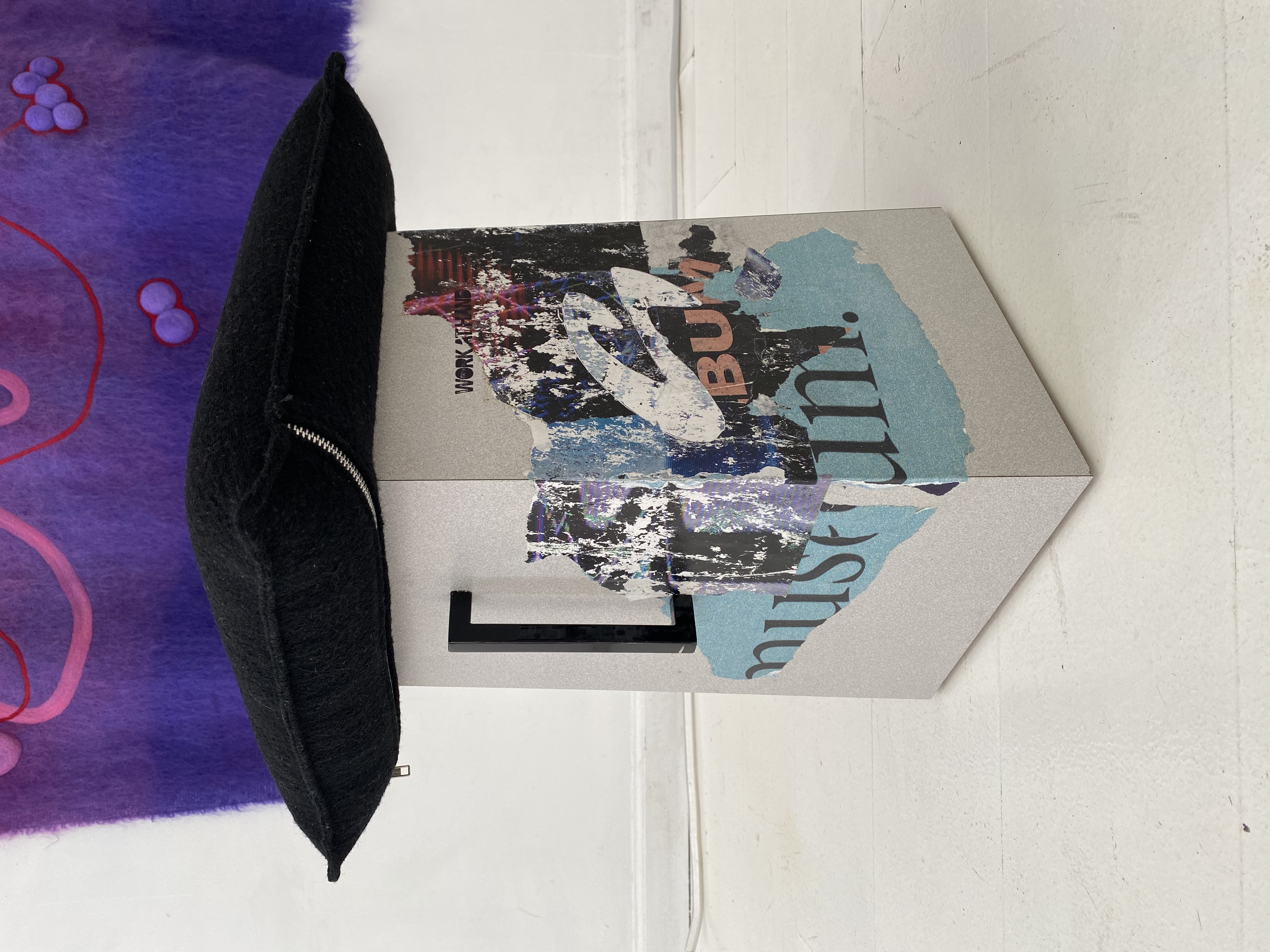 Matt Pecina & Bronsin Ablon
Pillow Stools - GUAPO x Work At Hand,
2021
Art Stool Set
Plywood, textile, Formica, foam, mixed media
14.5 in x 14.5 in x 17.5 in (each)
The Pillow Stool by Bronsin Ablon of Work At Hand is reimagined by Matt Pecina of STUDIO GUAPO in a series of three custom 1 of 1 art stools. The series challenges the boundaries of function, form and fashion while respecting the stools original design. The collaboration highlights the Pillow Stool as the perfect home "accessory." This collaboration marks the beginning of a project based partnership dropping later this fall.
Matt Pecina is an interdisciplinary artist, designer and creative strategist. He is the founder of GUAPO (@studio.guapo), a design studio blurring the lines between streetwear, furniture and mixed-media art. Matt Pecina believes that by physically shaping and manipulating objects and space, we can evolve and shape our thoughts, ideas and more importantly ourselves.
Bronsin Ablon is a furniture designer and fabricator based in Brooklyn, NY. Bronsin launched Work At Hand in 2020 as a platform for his personal designs, fabrication shop, and vehicle for collaboration. Bronsin's experience is based in high end residential and hospitality design, & he seeks to produce thoughtful, elegant, and useful design.
@studio.guapo
studioguapo.nyc
@work.at.hand
workathand.nyc