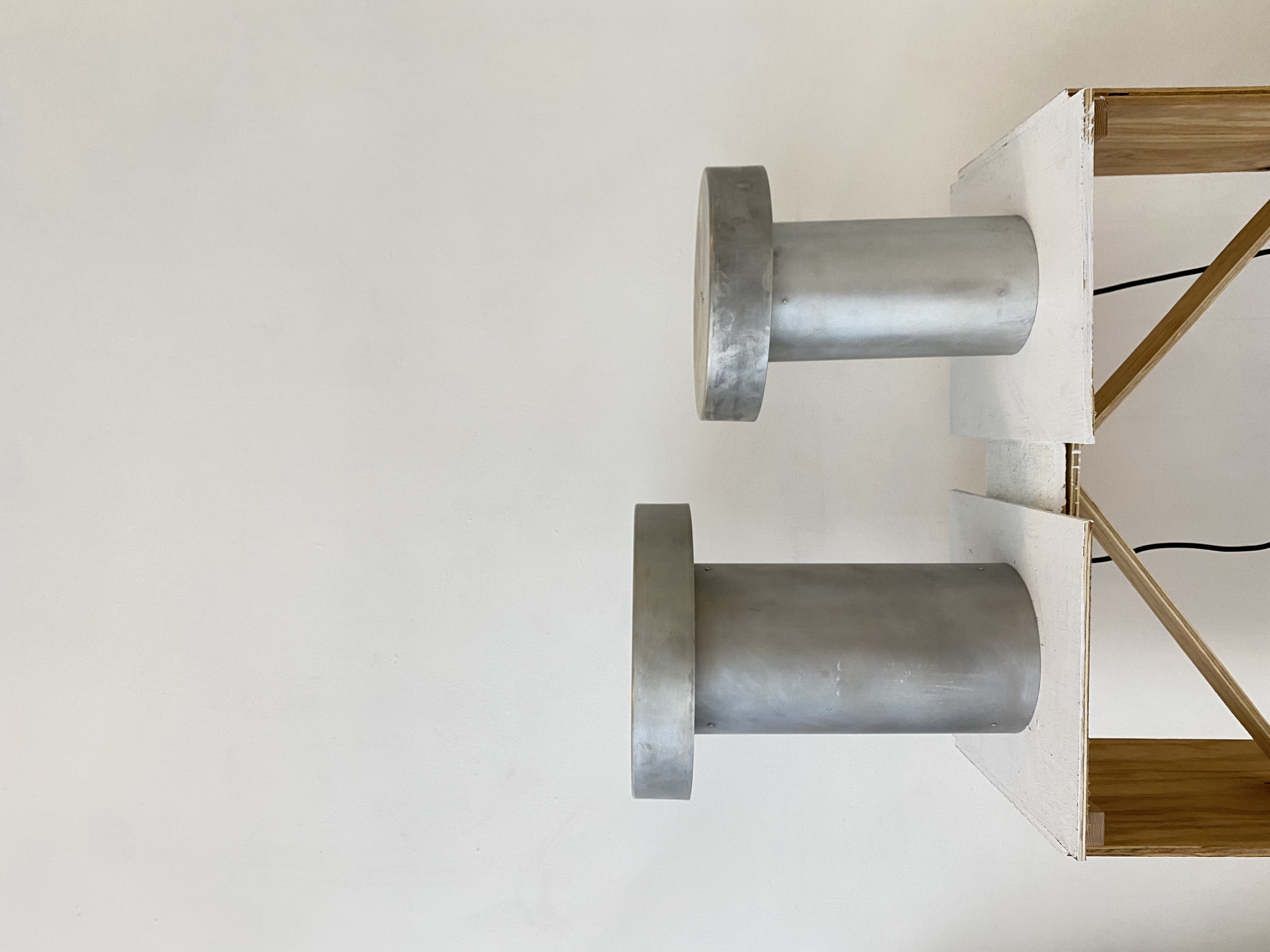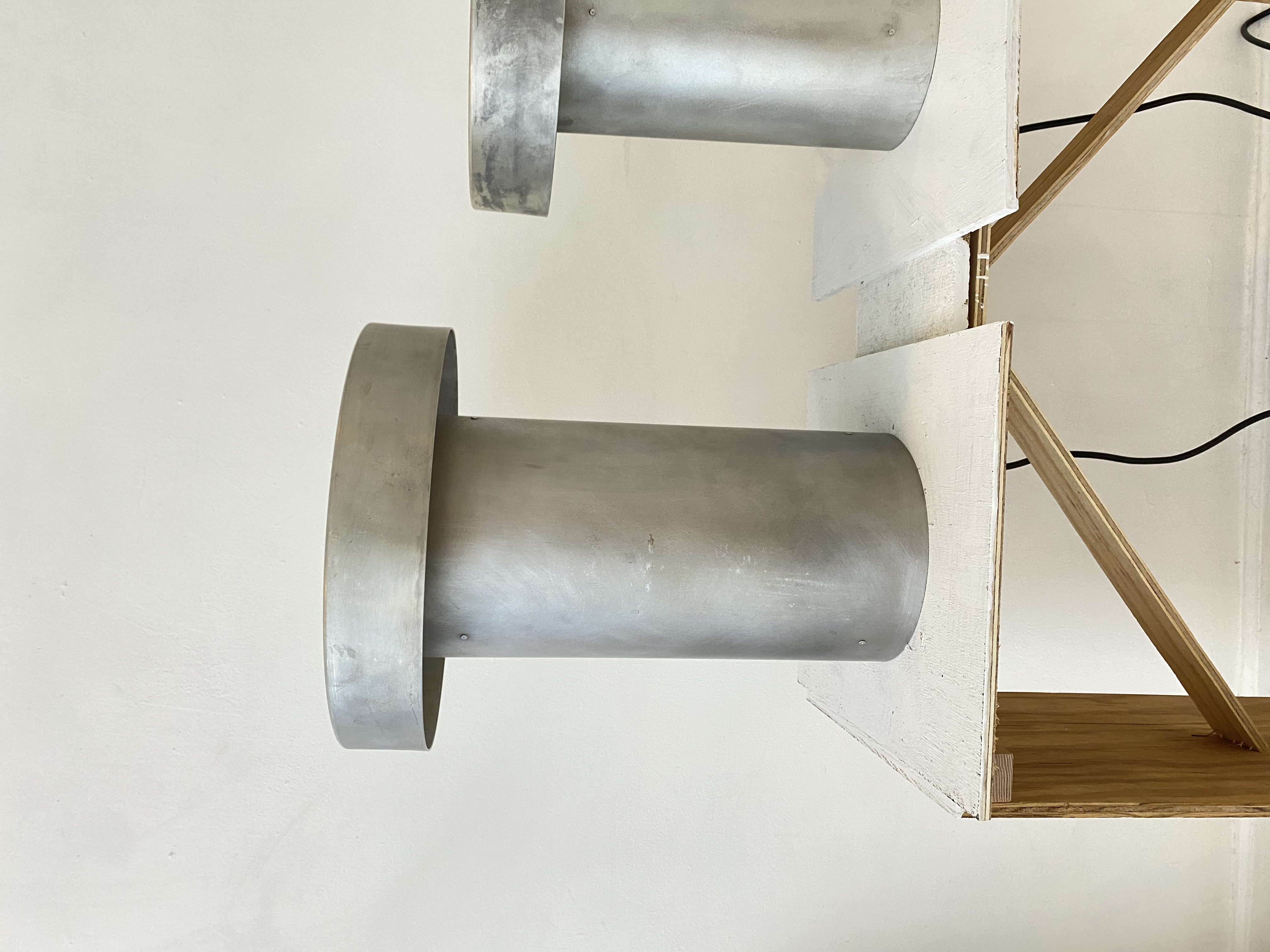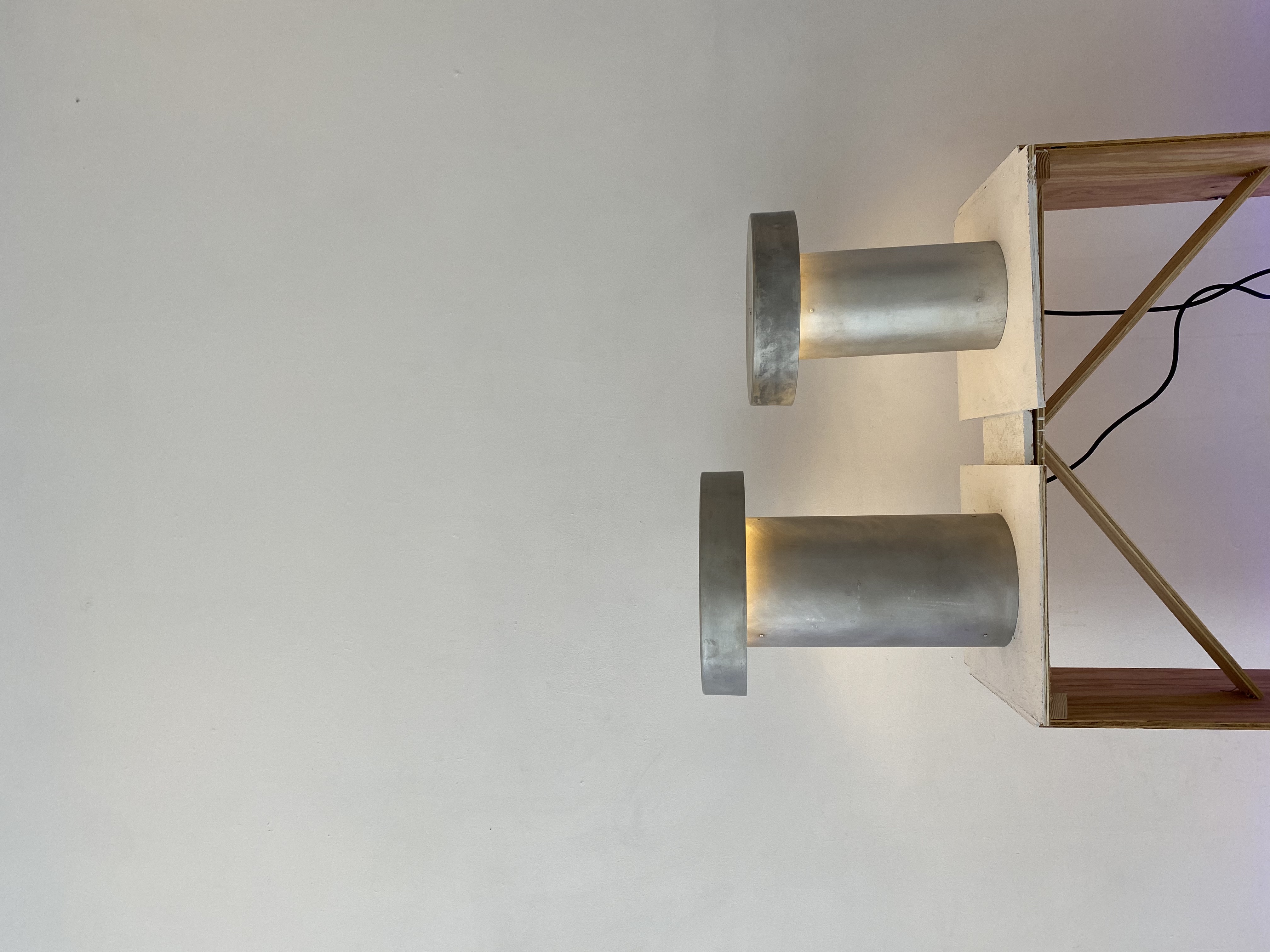 Matt Rosner
SL-012 Stacked Cylinders,
2021
Table Lamps
Aluminum, Hardware
12 in x 12 in x 16 in (large)
10.5 in x 10.5 in x 13 in (small)
SL-012 Stacked Cylinders is an exploration of stacked cylindrical forms, of varying heights and sizes, to form a series of geometric table lamps. The SL-012 lamps emit a downward indirect light that produces a soft glow. Inspired by 20th century manufacturing of aluminum airliners and canoes, the SL-012 lamps are built for extended rigorous use. The SL-012 project and a future special edition of the lamp have been developed in collaboration with graphic designer, Zak Jensen.
Matt Rosner is a lamp designer living in Brooklyn, NY. His work explores the process of functional prototyping, rigorous use, and frequent iteration, as a method for maturing designs over time. Inspired by bollards, building vents, construction equipment, and 1960s NASA.
@superlamp.studio
superlamp.studio