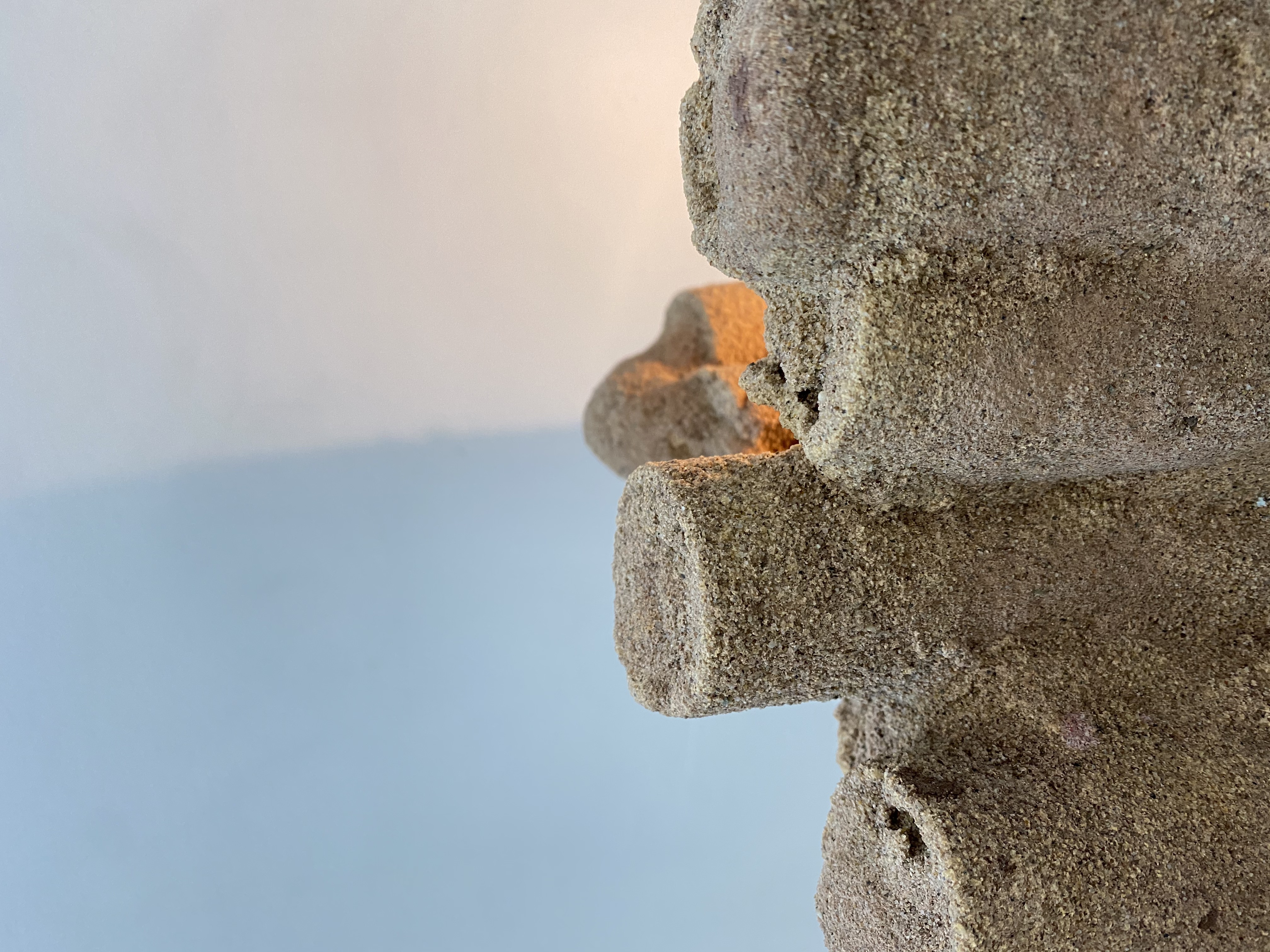 Nicholas Bijan Pourfard
Future Primitive,
2021
Lamp
Plaster, sand
13 in x 13 in x 15 in
Nicholas Bijan Pourfard is a multidisciplinary artist and designer living in San Diego, CA. With his work he hopes to merge design with human interaction while keeping things minimal and functional. He has been featured in magazines such as AD, Elle Decor, InStyle, and Popeye Magazine. His work is available through LoveHouse NY.
Future Primitive is an exploration of using an old casting technique which uses earth and plaster. The method gives you one opportunity to create a mold and once the cast is pulled the mold is destroyed. I was drawn to this medium because of the impermanence and lack of control in creating the shape in the earth. I used this as an exercise to escape the more structured preplanned designs I usually work within.
@nbijanpourfard