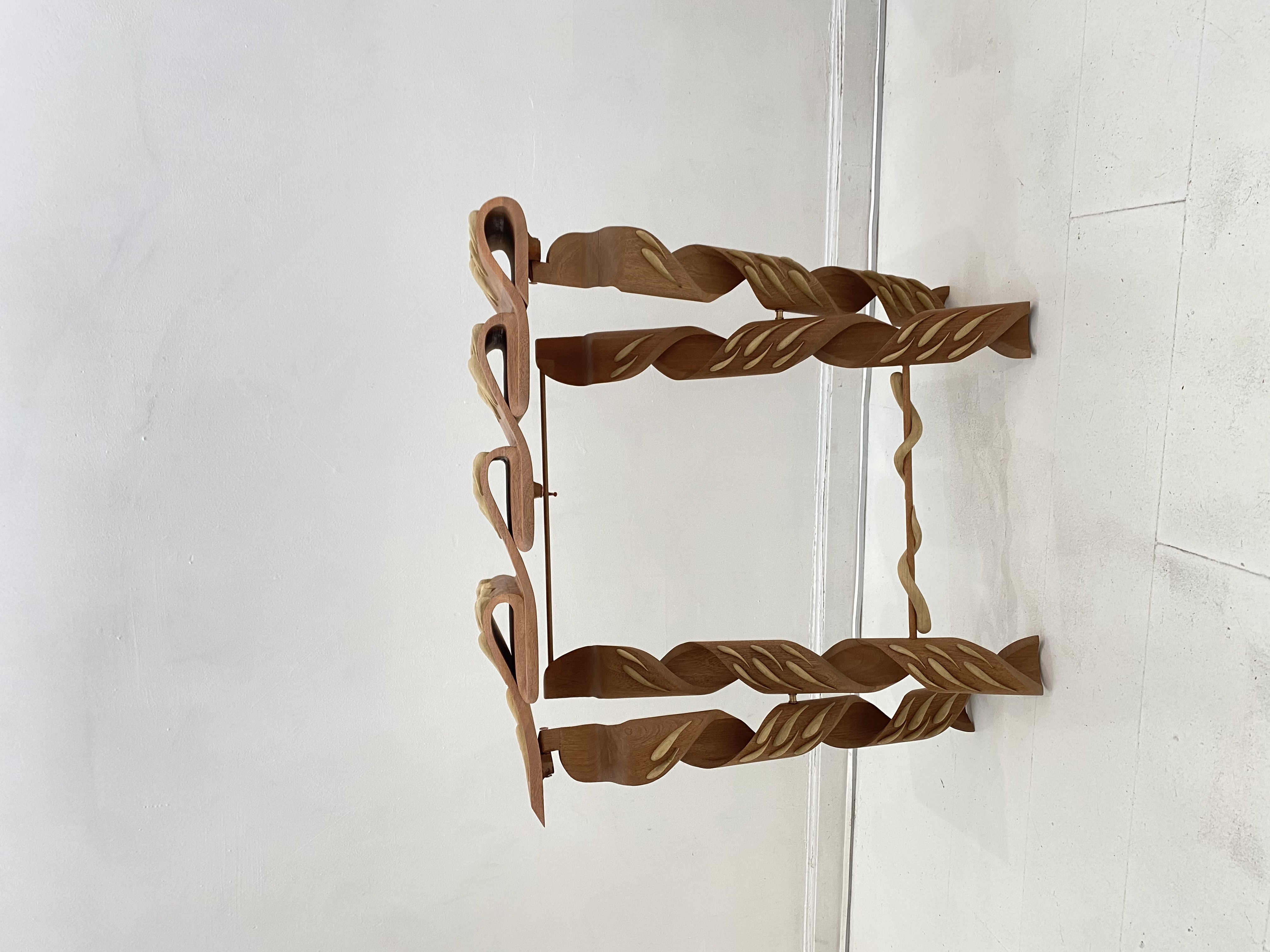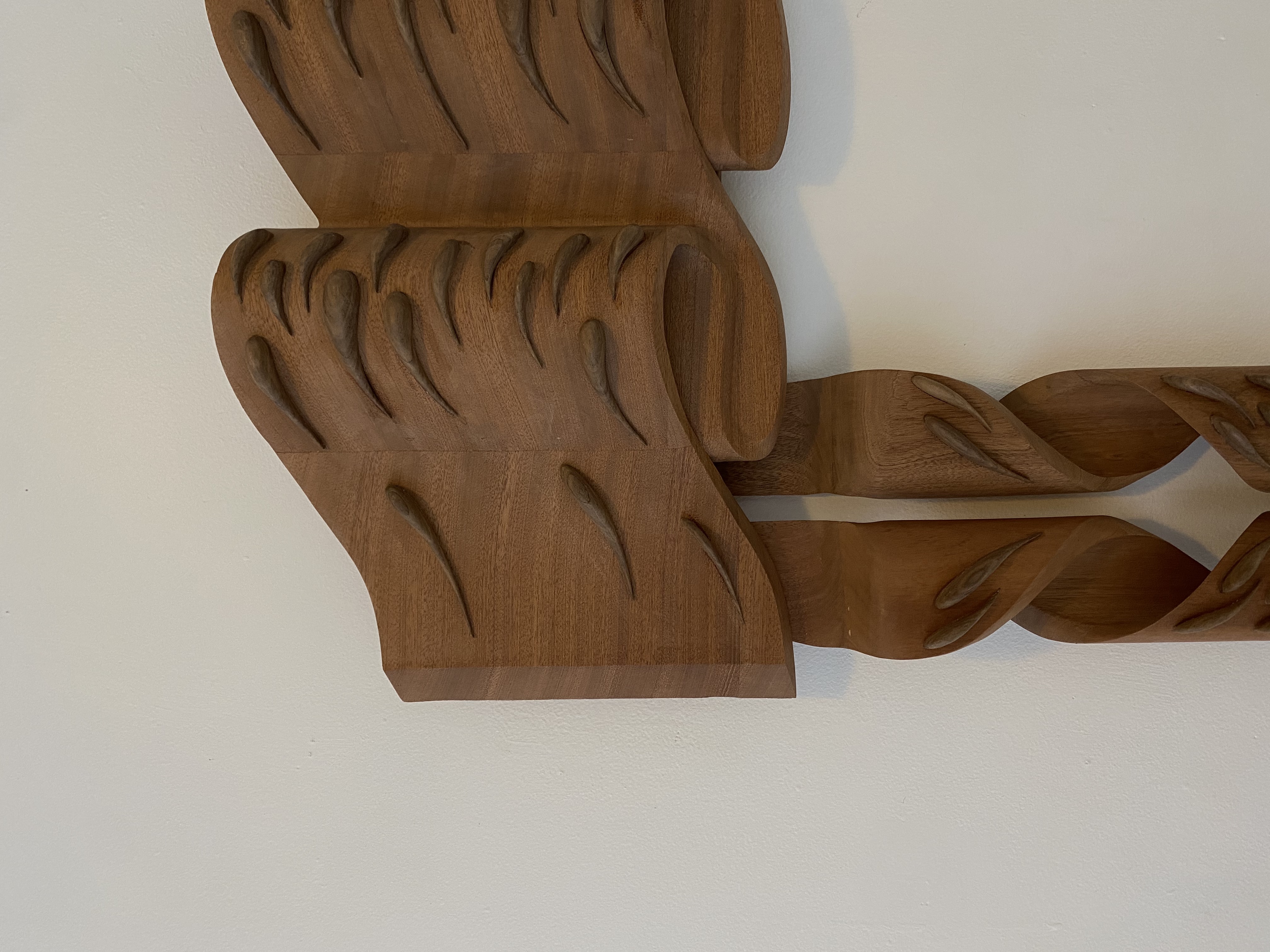 Shaina Tabak
Untitled,
2021
Table Sculpture
Wood
30 in x 6 in x 37 in (folded)
30 in x 14 in x 27 in (unfolded)
The folding tables aim to visually transcend functional associations and replace static wooden furniture language with movement and delicacy.
Shaina Tabak is an artist and designer in Brooklyn, NY. She reimagines designed objects by examining the binary of the functional and aesthetic.
@shainatabak
shainatabak.com